About us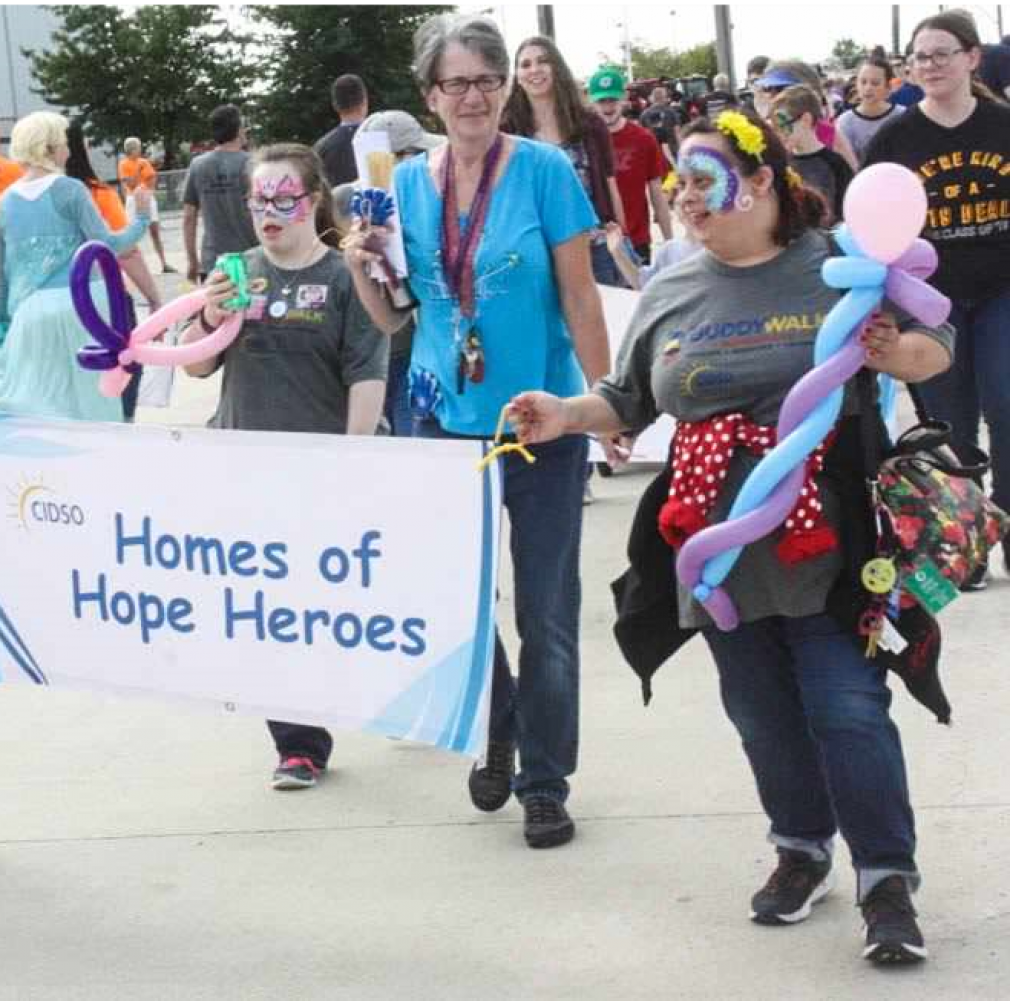 Working For A Brighter Tomorrow
Central Illinois Down Syndrome Organization (CIDSO) is a 501(c)3 not-for-profit organization.  CIDSO was established in 1974 to act as a support and educational service for the families primarily in McLean County who have been touched by Down syndrome. CIDSO is the second oldest Down syndrome parent group in Illinois and was instrumental in the development of numerous other Down syndrome parent groups below Chicago.  CIDSO was founded by Bill and Diane Crutcher, and Steve and Penny Schimpler, all of whom were parents of newborns with Down syndrome at that time.   The Crutcher's remain active in CIDSO to this day.  Membership is available to anyone over age 18 who is a member of a family who has/had a child with Down syndrome and meets other eligibility requirements as adopted by the general membership.  To be a voting member, individuals must complete an annual membership form (in January of each year).
NOTE:  "Active member" requirements for individuals wishing to receive funding for enrichment activities and conference attendance can be found under the "Resources" tab under "Available Funding Opportunities".  Active Member requirements need not be met to participate in CIDSO activities, vote on matters pertaining to CIDSO, and enjoy other benefits of being a general CIDSO member.
Our Mission
To enhance the quality of life of those born with Down syndrome through the establishment of life-long opportunities by continuing to educate, inform and support families, professionals and communities.
Goals
To support families as they adjust to the birth of a child with Down syndrome.
To provide informational and educational opportunities to families and interested persons.
To provide support for new and expanded educational, recreational, social, vocational, and residential opportunities for individuals with Down syndrome.
To provide legislative, informational, and advocacy support on issues impacting the lives of people with Down syndrome.
To provide social support to families.
To provide public awareness activities.
Officers & Chairs
President - Deb Presley
Vice President - Diane Crutcher
Secretary - Sandy Bauer
Treasurer - Kim Weber
Vice President of Funds Administration - Shelley Marquis
Member at Large- Bethany Romer
Advocacy & Resources - Sandy Baur
Communication Administrator - Diane Walker
Social Media Administrator- Angela Hedican
Community Outreach - Wendy Boswell, Angela Hedican
Family Outreach - Kim Weber, Angela Hedican, Wendy Boswell
Buddy Walk - Angela Hedican, Kim Weber
Social Chair - Angela Hedican 
Self Advocates - Abbey Heins, Kirsten Boswell     
CIDSO Membership Meeting Agendas and Approved Minutes