CIDSO Inclusive School Winners!
CIDSO Inclusive School Winners!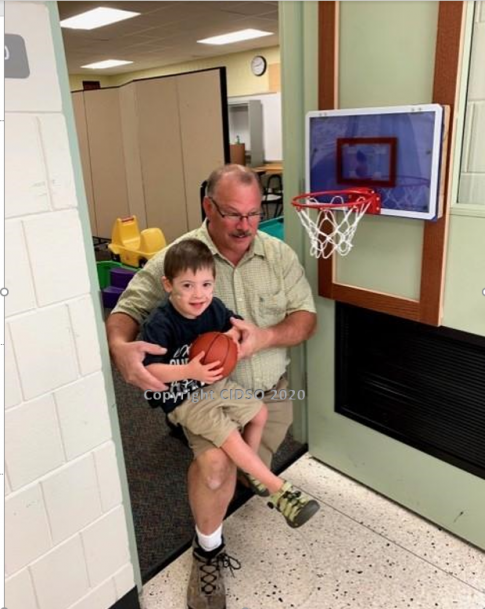 Congratulations to those recognized by CIDSO for their efforts to create inclusive schools in our communities
David Mahrt, Bringham Early Learning Program
Cindy Martorana, Jefferson Park Elementary
Cynthia Scott, Olympia
Lisa Godard, Prairieland Elementary
Lacey Stone, Prairieland Elementary
Brooke Wall, Prairieland Elementary
Angie Henderson, Prairieland Elementary
Moses Montefiore Temple Religious School
What does an inclusive school look like?  Mr. Mahrt has the answer:
David Mahrt is the custodian at Brigham Early Learning, a Unit 5 school where Samuel Phifer attends preschool.  At 25 pounds, Sam is the smallest child in his class by far.  He loves to play and exercise with his classmates, but sometimes he struggles to keep up because of his size and stamina.  Mr Mahrt has always had a place in his heart for Sam, and he noticed that Sam was not able to play basketball(his favorite activity)with his peers because the basketball hoop was too high.  Mr. Mahrt decided on his own to fashion a basketball hoop appropriate for Sam's height and install it in the activity room.  This has allowed Sam to participate in his favorite game with his classmates. 
The teachers tell us that Sam has not only become happier and more active during "recess", but that the basketball hoop is a great incentive for hard work during therapy sessions.  The basketball hoop has also benefitted other students who want to play with Sam. 
Thank you for considering Mr Mahrt for this award.  He is a huge asset to our small school, and he never asks for anything in return.