Inclusive Summer Camps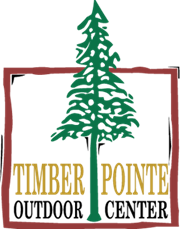 Think Outside (No Box Required): 
This summer, we'll offer 5-day inclusive Adventure Day Camp experiences for children ages 5-17 with or without disabilities (with programming designed for a developmental age of 5-13), as well as 5-night Overnight Camp experiences for both youth with disabilities (ages 7-17) and adults with disabilities (ages 18+)!! New this year, we'll offer one inclusive overnight camp session for youth ages 7-17 with OR without disabilities, to expand on the powerful friendships we've seen form through our inclusive day camp program! Due to our packed summer schedule, we will shift away from summertime Family Retreats, but will continue offering our beloved 2-night Family Retreats in the Spring and Fall for families who have a child with a disability. 
Now More Than Ever:
Without a doubt, people need camp now more than ever before. The past two years, we safely re-introduced a sense of normalcy, a sense of community, a sense of connection. We implemented programming that inspires imagination and encourages enthusiastic engagement in outdoor recreation, where all can participate and thrive. Finally, we created a space where campers made new friends and re-gained confidence in social interaction, where families both relaxed and experienced the excitement of new adventures together, and where individuals began to process and heal while feeling 100% included, 100% empowered, and 100% safe. We can't wait to continue helping campers and families grow and thrive year-round in 2022!
Camp Reimagined:
In Summer 2020 and Summer 2021, Timber Pointe was able to think outside the box to give an incredible camp experience to day campers, families, and overnight campers while prioritizing the health and safety of all who entered our gates. Our enhanced sanitation measures, mask requirements, physical distancing and other procedures successfully prevented any introduction of COVID-19 into our 2020 and 2021 camps. As we continue programming, we will be utilizing similar protocols along with new best practices recommended by the Illinois Department of Public Health, Center for Disease Control and the American Camp association.  Although activities will be adjusted to follow these recommendations, we have worked diligently to find creative solutions that keep the spirit and magic of camp at the center of our programs.